This short guide will show you how to setup your Bitcoin Wallet and get your BIP32 Master Public Key. After this 5 steps, you will be able to automatically process bitcoin payments, which are sent directly to you.
To get started with Bitcoin you need to install your own Wallet, which will be the recipient of all bitcoin transactions made through Cryptopay.Ninja. We recommend Electrum, a very trusted Bitcoin Wallet software.
After downloading Electrum, you need to install it. Do not forget to note down your passphrase as it is important to get access to your Bitcoin transactions.
Open Electrum and navigate to Wallet-Master Public Keys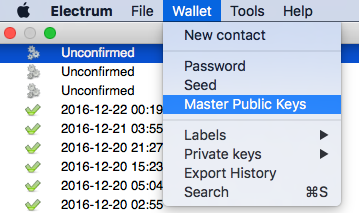 There will be a window displaying your Key starting with xpub66.... Copy that key to use at Cryptopay.Ninja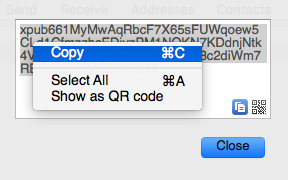 In order to receive Bitcoins directly into your Wallet, Cryptopay.Ninja needs to have your BIP32 Key.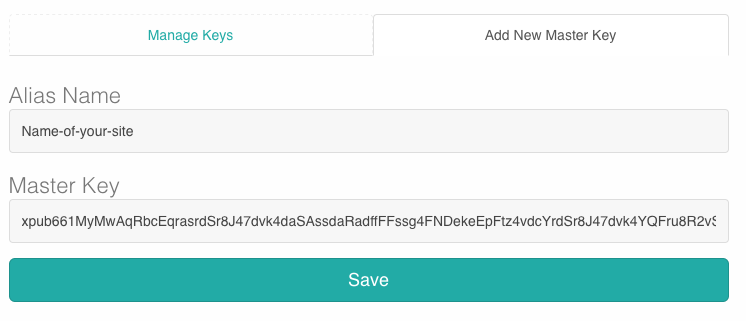 That's it! The Cryptopay.Ninja Payment gateway will use your Key to create individual bitcoin addresses for your invoices. Any customer will pay directly into your wallet.